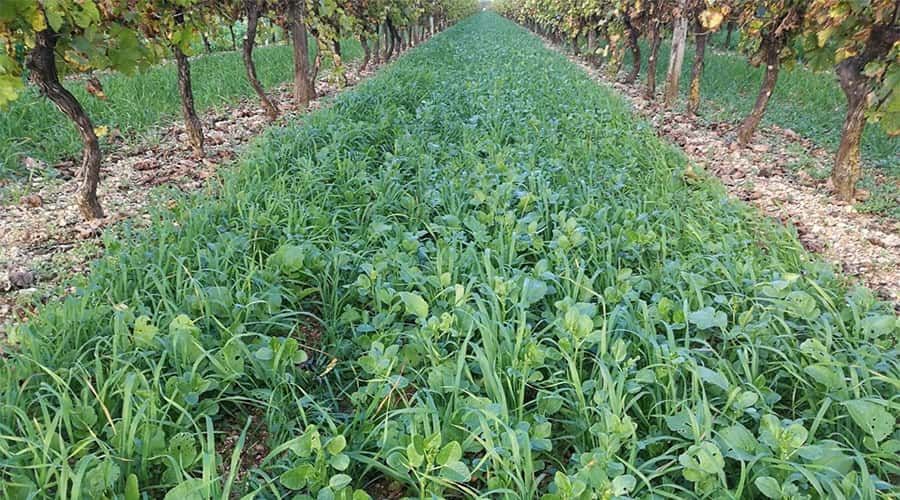 BENEFITS
REDUCES GRAPEVINE FANLEAF PRESSURE
Grapevine fanleaf is a disease transmitted by the Xiphinema Index family of soil nematodes. The species constituting LIDVINE NEMA are known to limit the population of these nematodes in the soil. By this action, LIDVINE NEMA preserves the vigor of the vines over time.
WEED CONTROL
Provides excellent soil cover and biomass potential.
IDENTITY CARD
Families used:  Brassicaceae, fabaceae, poaceae
Sowing rate: 60 kg/ha
CULTURE TIPS
Suitable under wine.
Sow each 2 rows. The unsown one will allow traphic in the field.
Change the sown row each 3-4 years.