SERVICE PLANTS
Service plants represent a veritable agronomic toolbox for the sustainable expression of crop potential. When sown prior to cultivation, plant cover should be considered as the precursor to the crop, ensuring the protection and enrichment of the soil while preserving the health and parasitic condition of the plot. When sown in the crop, the companion plant contributes to the ecosystem, promotes the reduction of inputs and secures yield.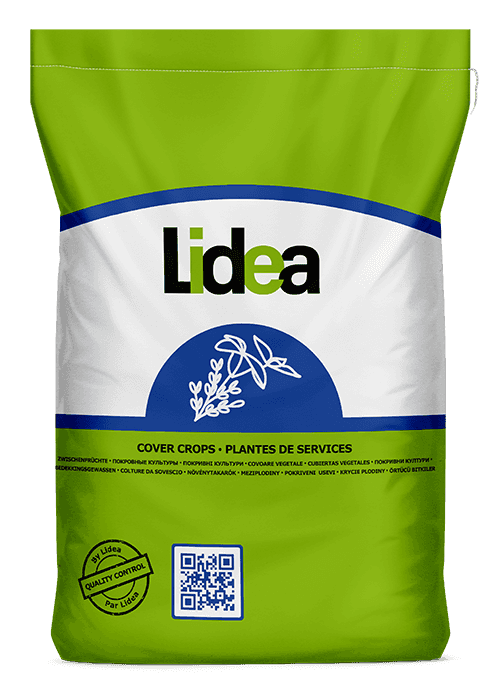 Recognising that service plants provide an opening to new systems of cultivation, Lidea pays particular attention to observation and experimentation, leaving plenty of room for innovation.
Lidea offers a range of sustainable solutions for all types of agricultural production: 
ORGANIC FARMING USE
BIO-FUMIGANTS AND NEMATICIDES
VINYARD GRASS COVER
COMPANION PLANTS
AGRONOMIC USE
BEEKEEPING AND WILDLIFE USE
ENERGY USE
FODDER USE
COVER CROPS HAVE NUMEROUS ADVANTAGES: 
They provide fertilizing elements (Nitrogen, Phosphorus, Potassium and micronutrients) by trapping these elements in the soil which are then available to the next crop.
They protect the soil against erosion.
They play a role in the structuring of the soil due to its root development and favour the micro fauna and flora of the soil.
Farmers will see that the attention they pay to the management of fall and spring cover crops will be rewarded in the medium term as these improve the soil quality and crop performance. The choice of cover is essential and must be adapted to the conditions and cultivation practices of each plot.