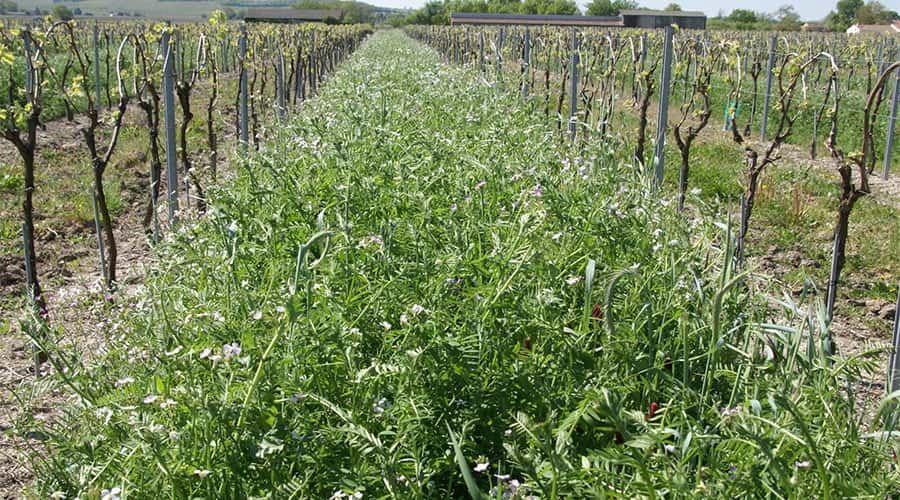 BENEFITS
SOIL PROTECTION
Winter protection of the ground is very effective, LIDVINE B/O limits the impact of raindrops, erosion, runoff and leaching.
HIGH BIOMASS
From August to the end of October,  LIDVINE B/O has a wide sowing date range. Most of its biomass production takes place at the end of winter (March).
Thus, after destruction (April), the mineral elements fixed by the cover are returned to the vines after 2 to 3 months of mineralization.
IDENTITY CARD
Families used: Poaceae, fabaceae, brassicaceae
Sowing rate: 50 kg/ha under wine,
                          20 kg/ha between field crops
CULTURE TIPS
• Suitable under wine.
• Sow each 2 rows. The unsown one will allow traphic in the field. Change the sown row each 3-4 years.