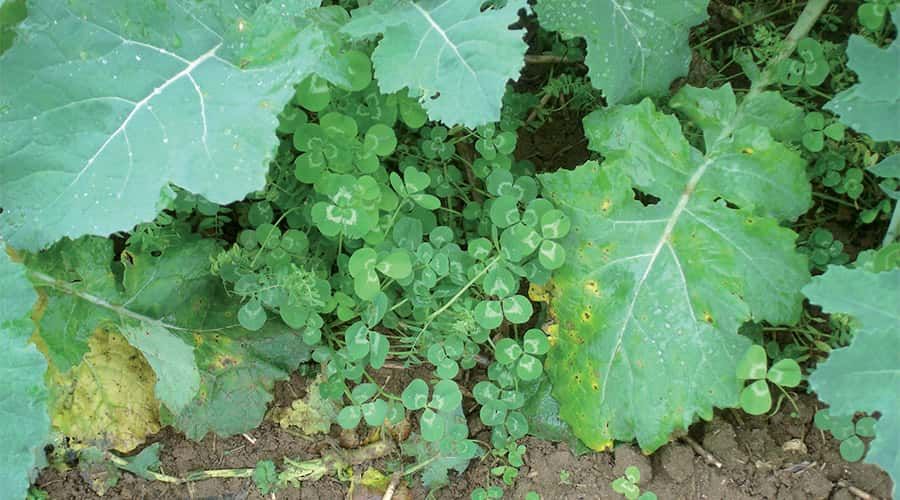 BENEFITS
LONG TERM COVER
LIDSYMBIO VTV+ consists of an annual and a perennial species. The vetch allows relay cover before the clover takes its place afterwards.
Once the rapeseed is harvested, red clover thrives thanks to the increased light. It will be able to release up to 50 U of nitrogen in the next crop if it is destroyed.
THE ADVANTAGE ES ALICIA
ES ALICIA, attracts the Meligethes aeneus and allows them to provide them with the pollen they are looking for, without these insects destroying the flower buds of the cash rapeseed variety. The impact of the Meligethes aeneus is therefore reduced.
IDENTITY CARD
Families used:  Fabaceae
Sowing rate: 15 kg/ha
CULTURE TIPS
Rotational uses: rapeseed
Sown it before or on the same time of rapeseed at early date to maximise the biomass production until winter.
The herbicide program should be adapted.