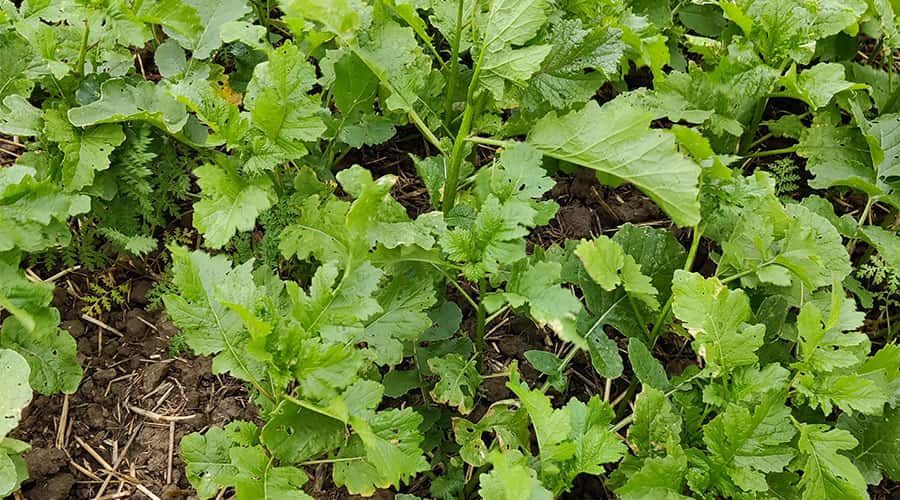 BENEFITS
TRUE NITRATE PUMP
A mixture that combines the best species to mobilize residual nitrogen from the
soil.
The best solution against nitrogen leaching.
FOR SOIL STRUCTURATION
•     The powerful taproots improve the vertical conductivity of water in the soil.
The water therefore moves less horizontally and therefore reduces erosion.
IDENTITY CARD
Families used: Brasicaceae, hydrophyllaceae
Sowing rate: 7,5 kg/ha
CULTURE TIPS
Can be used in rotation with corn, cereal.