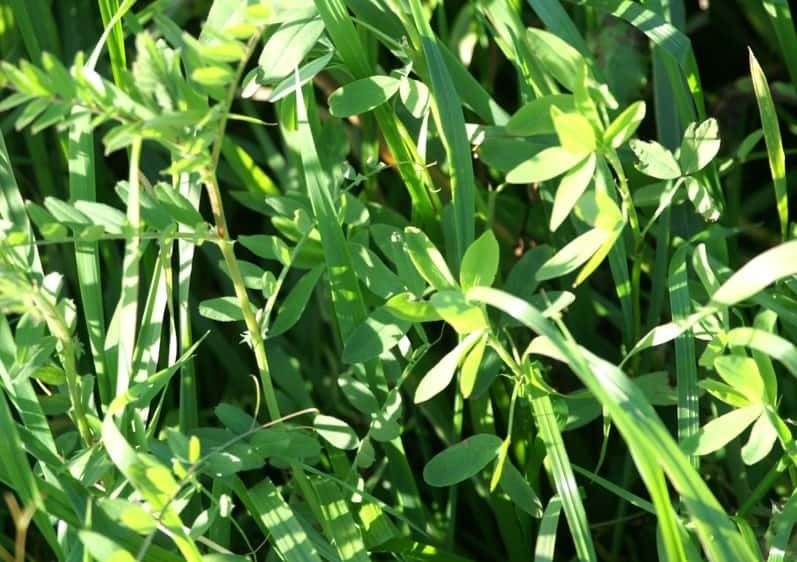 BENEFITS
FORAGE
More than a cover crop, it makes it possible to produce quality fodder with high valuation,
Palatable, LIDCOVER NUTRI will be grazed, fed or wrapped.
THE BALANCE OF GRASSES AND LEGUMES
•    The grass-legume balance ensures the nitrogen autonomy of the cover crop and its good level of production.
IDENTITY CARD
Families used: Poaceae, fabaceae
Sowing rate: 20 kg/ha
CULTURE TIPS
• Rotational uses: can be used in rotation with corn, sunflower, sorghum, vegetable.
For forage production, it's better to sow LIDCOVER NUTRI at 40 kg/ha.