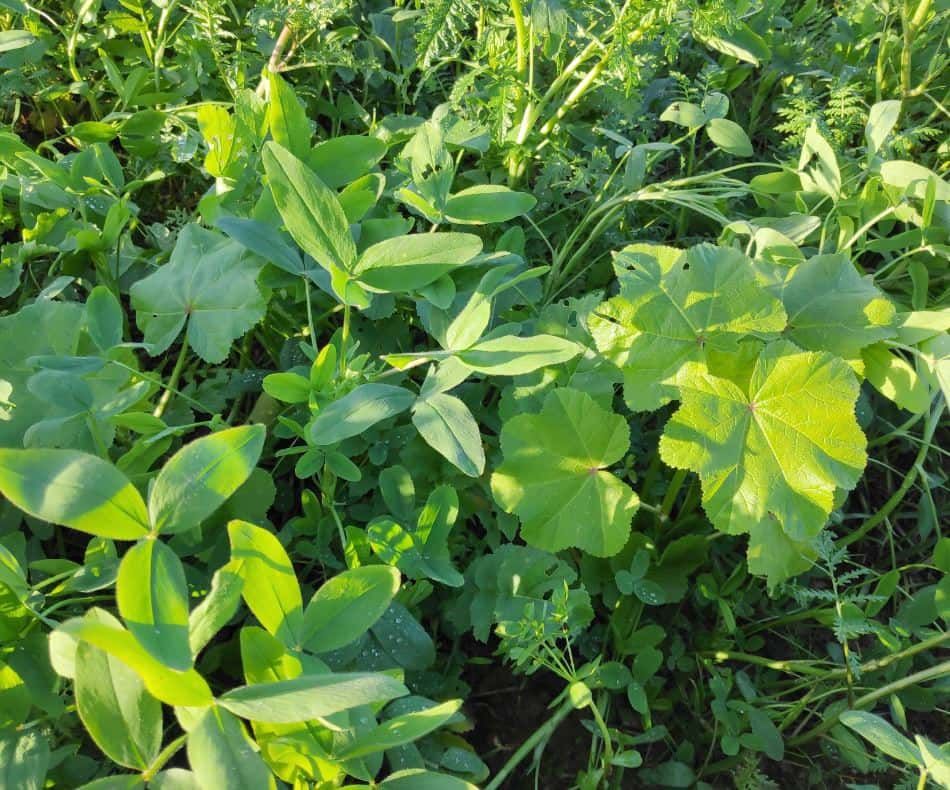 BENEFITS
STRONG BIOMASS POTENTIAL: The main driver of this mixture is the malva with a biomass potential equivalent to a sunflower. However, it supports later sowing dates and has a much smaller seed.
GOOD WEED CONTROL AND SOIL PROTECTION: Provides very good soil coverage for a small sowing rate.
STRUCTURING EFFECT: LIDCOVER MAUVE is a mixture with  complementary root types which will produce:
• fine soil with its fine root systems near the surface,
• restructuring with strong taproot systems.
IDENTITY CARD
Families used: Brassicaceae, Hydrophyllaceae, Fabaceae, Malviaceae
Sowing rate: 12 kg/ha
CULTURAL TIPS
• Rotational uses: LIDCOVER MAUVE can be used in rotation with cereals and corn.