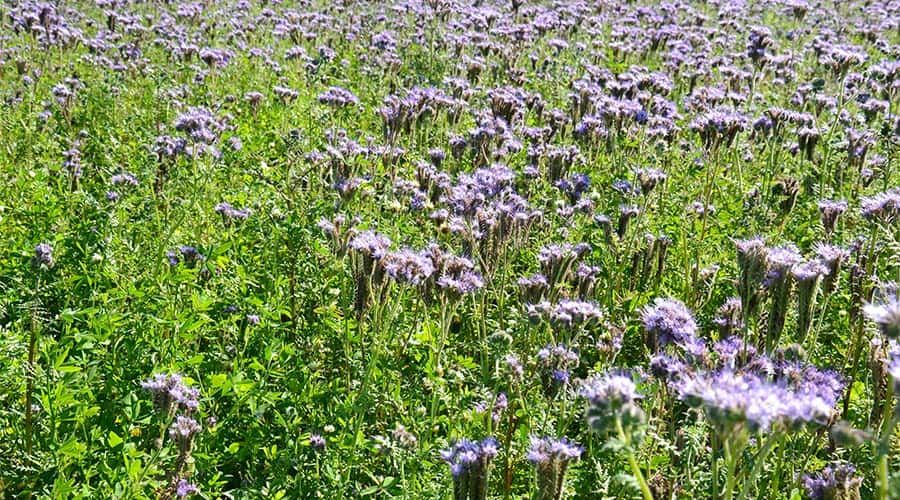 BENEFITS
NITROGEN RESOURCE
Berseem clover will fix atmospheric nitrogen and release it when the cover is destroyed.
Early sowing is best for maximum nitrogen fixation before winter and for the first frosts.
DENSE COVERAGE
•     The mixture of complementary species ensures good weed control.
Easily degradable thanks to the frost species that compose it, the cover allows easy soil recovery.
IDENTITY CARD
Families used: Brasicaceae, fabaceae, hydrophyllaceae
Sowing rate: 7,5 kg/ha
CULTURE TIPS
Can be used in rotation with cereals, corn, sunflower, sorghum, beet.