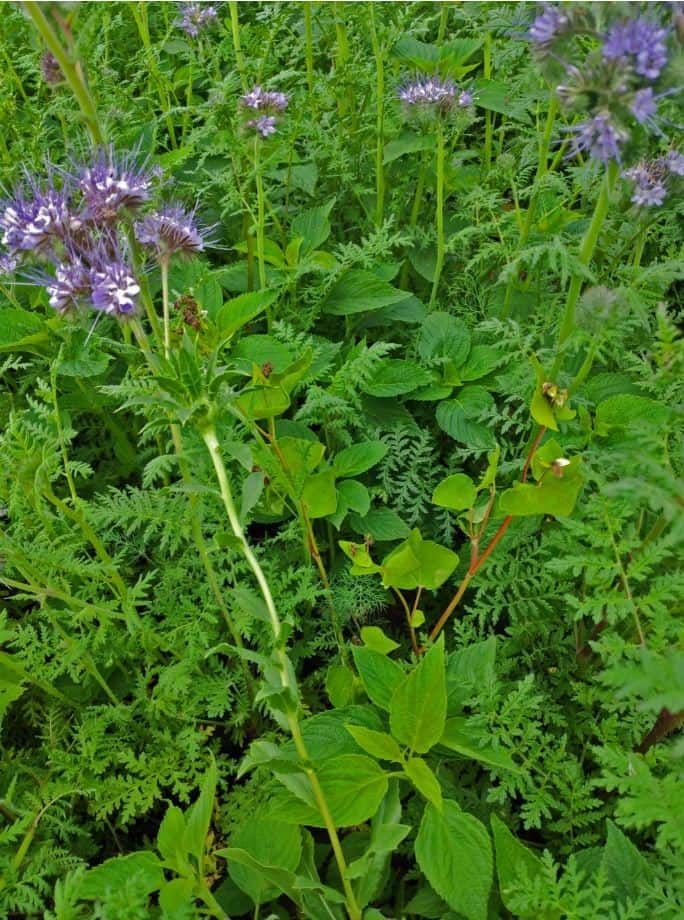 BENEFITS
THE AUXILIARY AMPLIFIER: 
Association of specific plants to improve the effect of cultivation aids
Provides food and an attractive shelter for all the culture aids.
USABLE IN MOST ROTATIONS:
Composition without grasses and crucifers
Allows its implementation in rotations based on cereals and rapeseed.
IDENTITY CARD
Families used: Hydrophyllaceae, Fabaceae, linaceae, polygonaceae, asteraceae, lamiaceae, apiaceae
Sowing rate: 15 kg/ha
CULTURAL TIPS
• Rotational uses:  LIDCOVER AUXIL can be used all rotations.