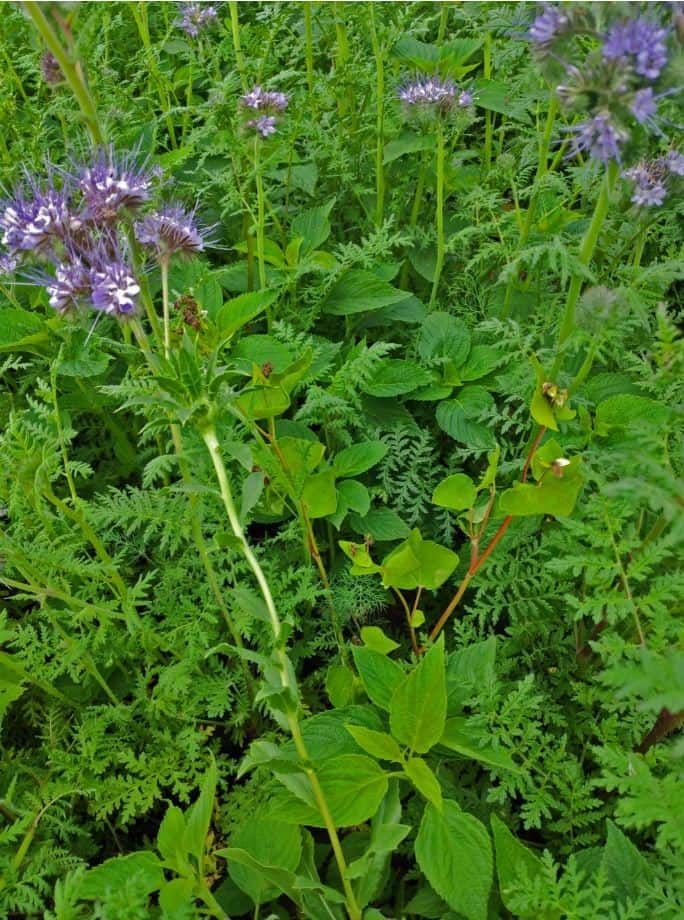 BENEFITS
THE AUXILIARY AMPLIFIER
Association of specific plants to improve the effect of cultivation aids,
Provides food and an attractive shelter for all the culture aids.
USABLE IN MOST ROTATIONS
Mixture without grasses and crucifers.
Allows its implementation in rotations based on cereals and rapeseed.
IDENTITY CARD
Families used: Hydrophyllaceae, Fabaceae, linaceae, asteraceae, lamiaceae, apiaceae
Sowing rate: 10 kg/ha
CULTURE TIPS
• Rotational uses:
    - can be used in all rotations.