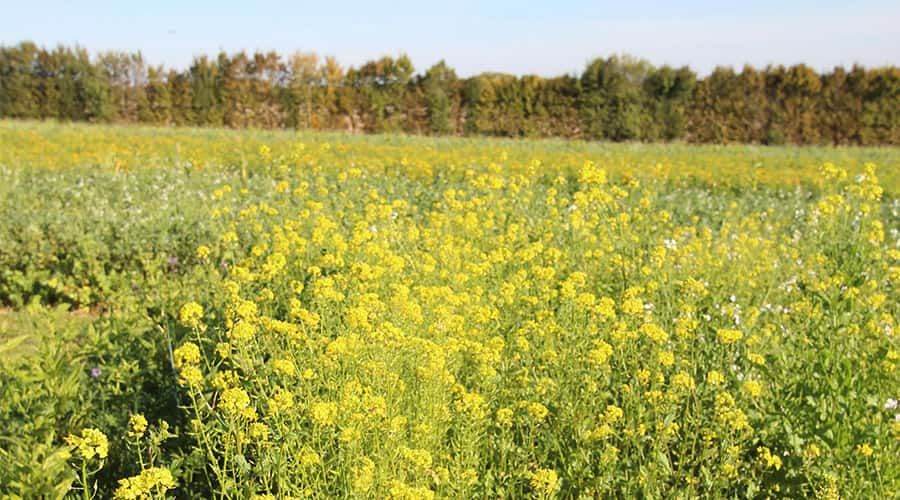 BENEFITS
SOIL RESTRUCTURING
Designed to optimize root explorationin the soil, LIDCOVER AGRO B/O workseffectively on the vertical restructuringof the first two horizons.
Adapted to the first sowing, from Julyto end-August, LIDCOVER AGRO B/Ois capable of high production of drymatter, sometimes more than 4 tonsin good conditions. frost sensible, itsmineralization will occur in winter.
IDENTITY CARD
Families used: Brassicaceae, fabaceae, hydrophylaceae, poaceae
Sowing rate: 15 kg/ha
CULTURE TIPS
• Rotational uses:
    - can be used in rotation with corn, cereal
    - usable in organic farming.