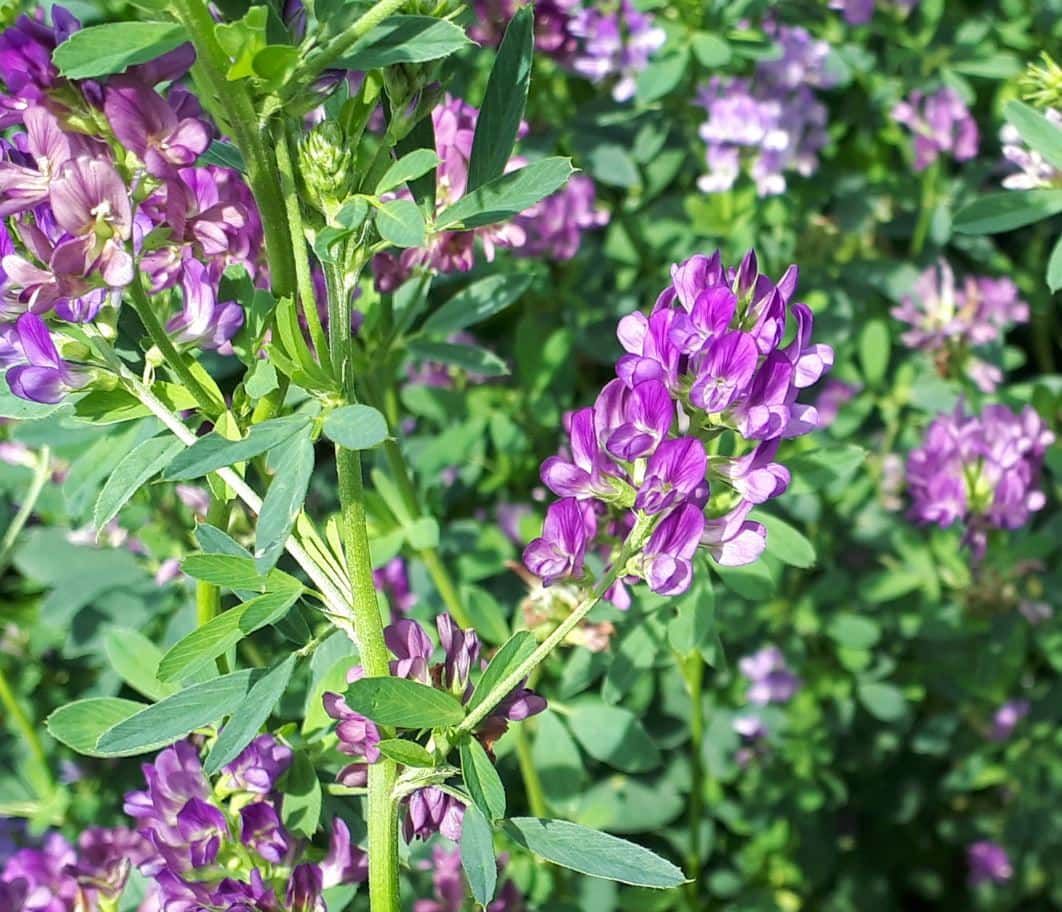 BENEFITS 
EXTENDS THE PRODUCTION PERIOD: CS TRIOLUZ is a mixture of alfalfa with an additional growth cycle: Start of spring and end of summer for the non dormant RADIA. Peak of spring for the dormant ALISO and EXCELLE.
EXCELLENT BLEND OF COMPLEMENTARY VARIETIES: Each alfalfa variety reaches its potential in the season that is most favourable to it, resulting in improved yield. With a mixture faster in spring and long duration in autumn, it is also possible to make 1 cut more than with a dormancy 4 variety.
IDENTITY CARD
LATIN NAME: Mix of Medicago sativa
DORMANCY: Fall dormancy : Excelle 4, Aliso 4, Radia 7
CULTURE TIPS
 Coated seed for better establishment and to ensure nitrogen fixing.