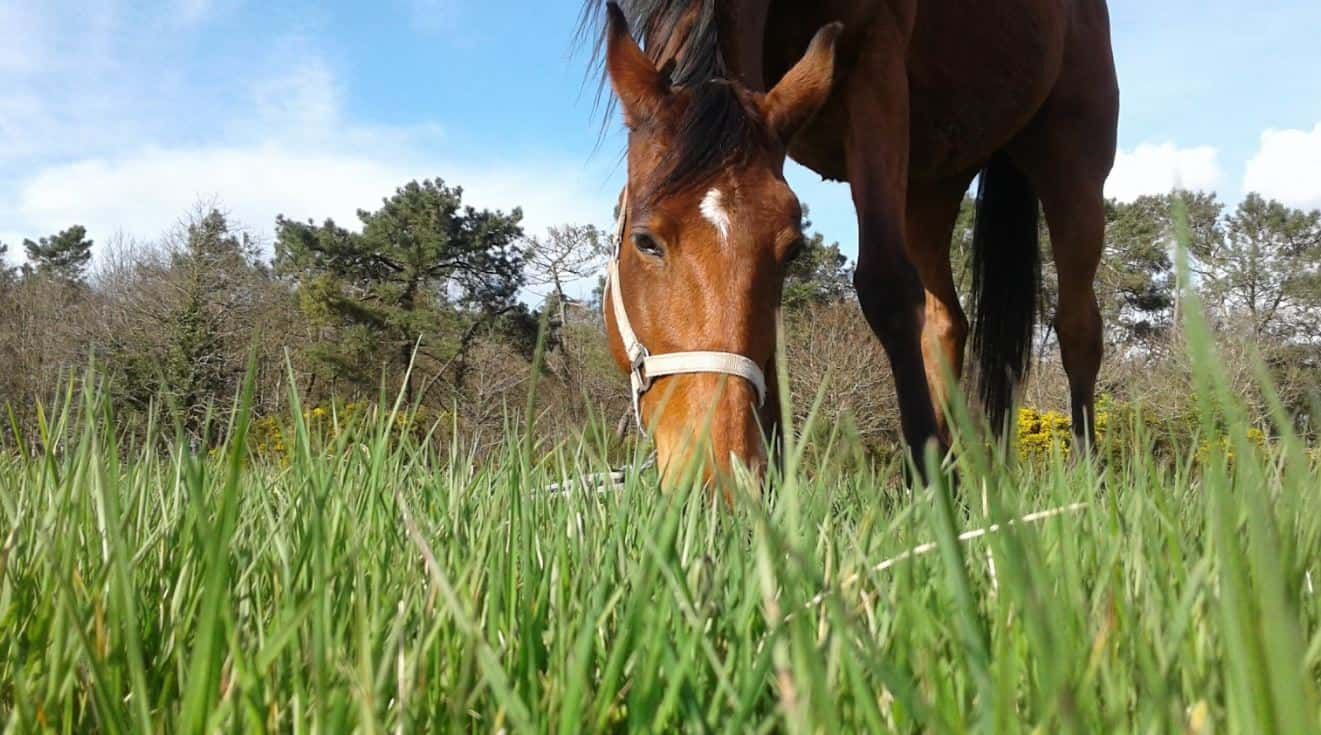 BENEFITS
DESIGNED FOR HORSES: An excess of sugar in the diet can lead to laminitis in horses. CS EQUIN LTT's mix of rich species (perennial ryegrass) and other more fibrous species (Fescue, Timothy) limits these risks by meeting the horse's needs.
IDENTITY CARD
MIX TYPE: Grass
DURATION: More than 4 years
CULTURE TIPS
PASTURE : 
Divide the plots into small areas to have 20 days of regrowth between each pass.
Grazing begins before the 17 cm stage and stops before the cover is reduced to 5 cm.
For rapid regrowth, do not consume more than 50% of the height of the canopy.
MOWING :
Mow soon after heading.
Alternating grazing-mowing-grazing helps to better manage the early growth of the grass and the plants causing refusals.