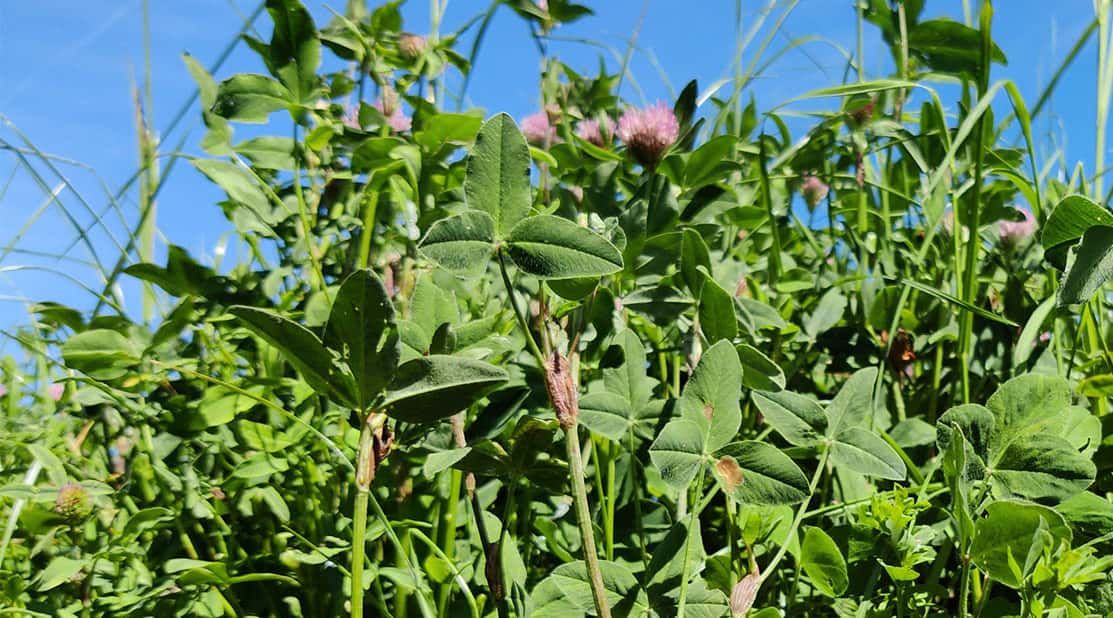 BENEFITS
BETTER DISTRIBUTION OF PRODUCTION: Thought for perennity thanks to Dactylis and to preserve the clovers. A mixture suitable for hay and pasture for 4 years!
BALANCED FORAGE: Association allowing better aeration of the swath.
The main productive period will be during spring but the dactylis allow a green field even during hottest summer.
IDENTITY CARD
KIND OF MIX: Grass + Clover
DURATION: 3-4 years
CULTURE TIPS
CS B/O MIXTE MTT can be used without risk of bloat if the proportion of clover is less than 50% visually.