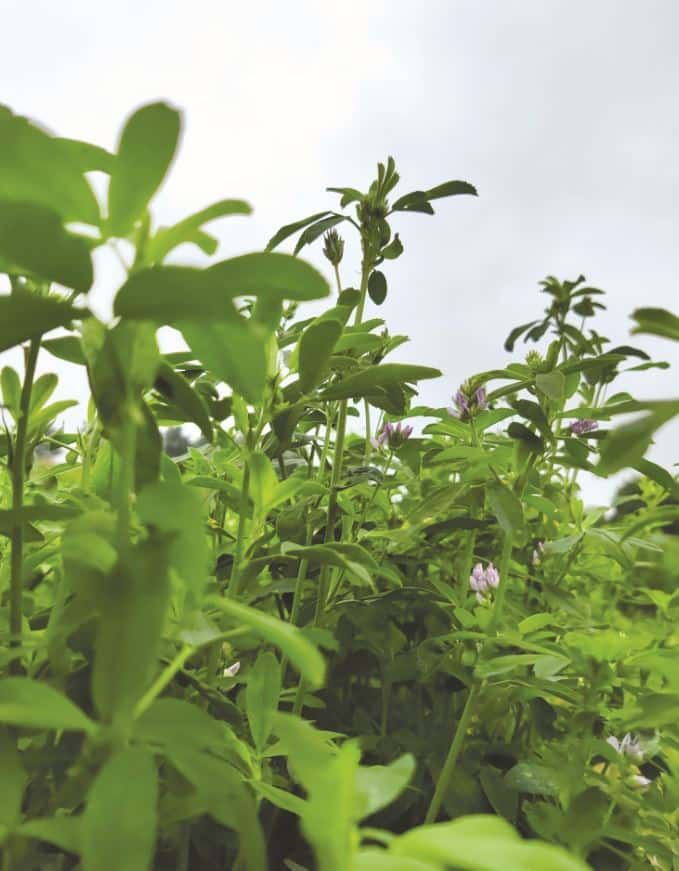 BENEFITS
IMPROVED DURABILITY: With intermediate dormancy, CARMA is the best choice for a climate with hot summer and average winter. In this case, It can produce 1 cut more than dormancy 4 alfalfa for the same number of years.
VIGOROUS AND HEALTHY: With is good growth in spring, CARMA will produce quikly a rich forage. Thanks to is breeding program, it have good resistance to the main disease of the south of europe.
IDENTITY CARD
Latin Name : Medicago sativa
Dormancy : Fall dormancy 5
Registered: Portugal (PT)
CULTURE TIPS
Uses coated seed for better establishment and ensure nitrogen fixing.