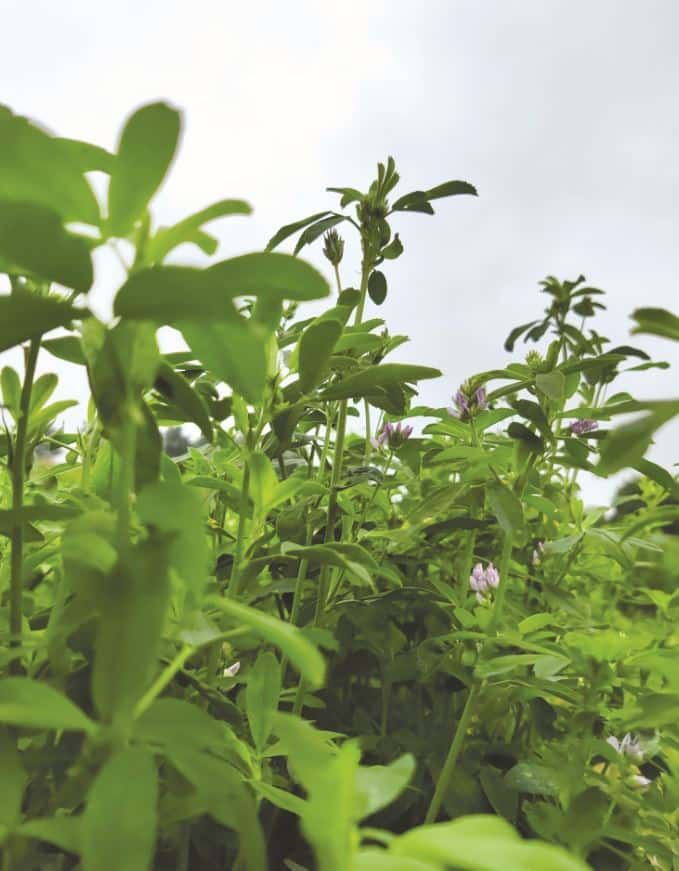 BENEFITS
IMPROVED DURABILITY: With intermediate dormancy, CARMA is the best choice for a climate with hot summers and average winters. In these conditions, It can produce 1 cut more than dormancy 4 alfalfa for the same number of years.
VIGOROUS AND HEALTHY: With its good spring growth, CARMA will quickly produce rich forage. Thanks to its selection programme, it has good resistance to the main diseases of southern Europe.
IDENTITY CARD
Latin Name: Medicago sativa
Dormancy: Fall dormancy 5
Registered: Portugal (PT)
CULTURE TIPS
Use coated seed for better establishment and to ensure nitrogen fixing.